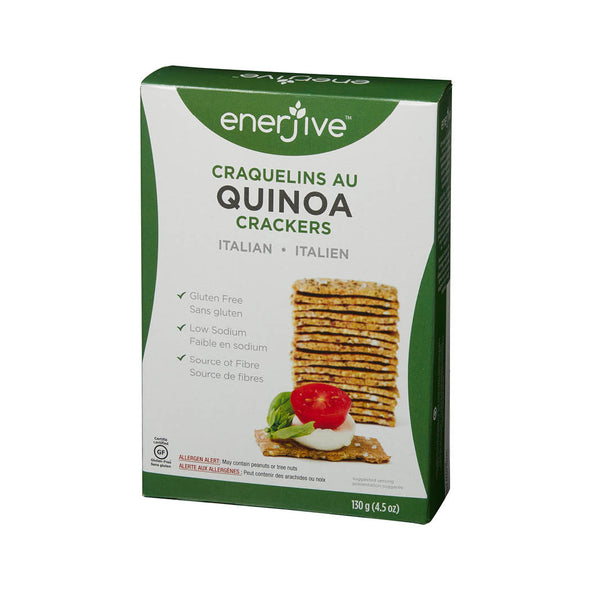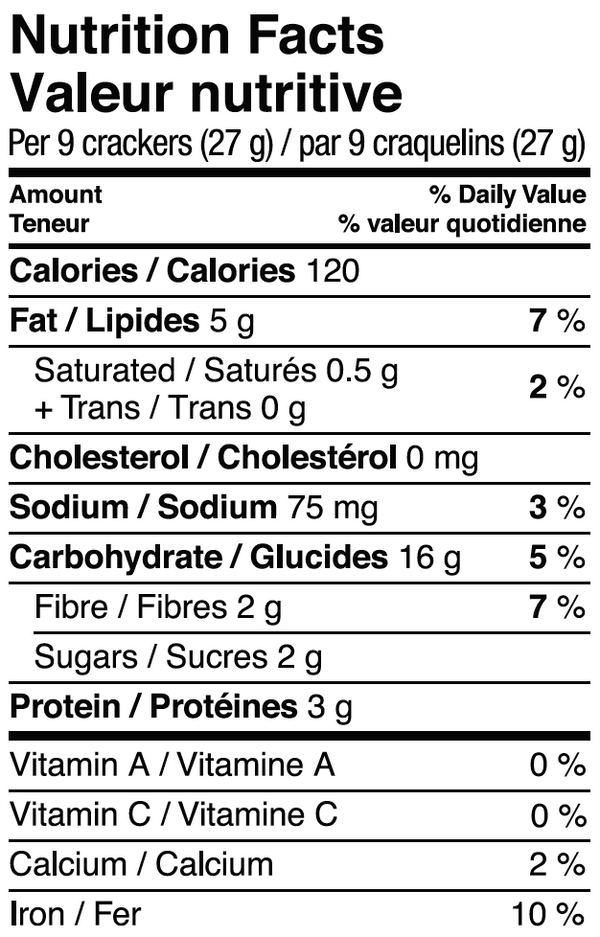 enerjive™ - Italian Crackers
Description:
Savoury crackers made with the flavours of Italy.
Ingredients:
Water, Quinoa Flakes, Millet Flour, Sunflower Seeds, Hulled Millet, Buckwheat Flour, Sunflower Oil, Honey, Flax Seed, Italian Seasoning (some in and some as topping), Molasses, Course Salt (topping), Rosemary Extract.
Processed in a facility that handles peanut and tree nuts.
Attributes + Claims:
Certified Gluten Free, Kosher

Size:
130 g