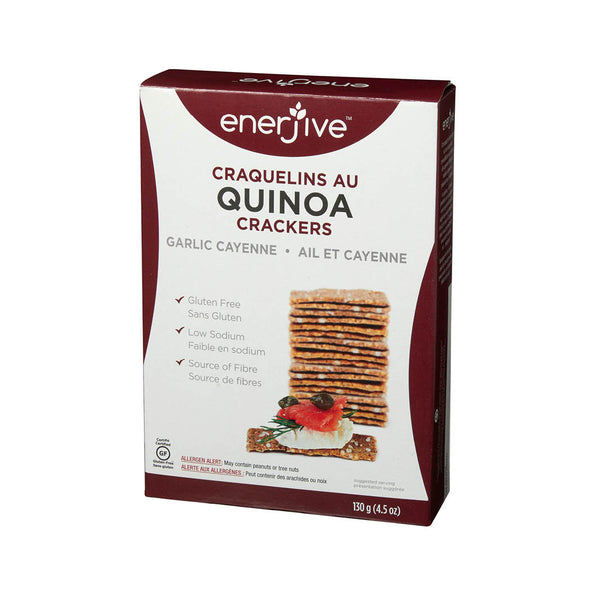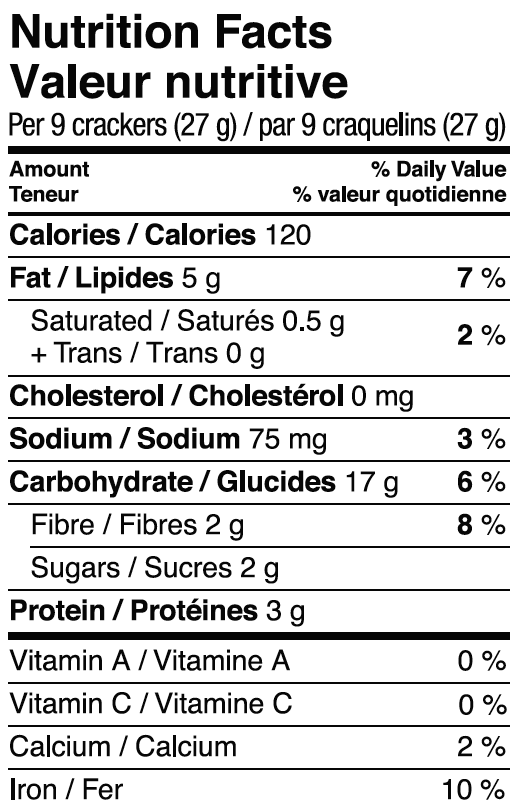 enerjive™ - Garlic Cayenne Crackers
Description:
Savoury quinoa crackers with a kick!
Ingredients:
Water, Quinoa Flakes, Millet Flour, Buckwheat Flour, Sunflower Seeds, Hulled Millet, Sunflower Oil, Garlic Powder, Honey, Flax Seed, Onion Flakes, Cayenne Ground, Course Salt (topping), Rosemary Extract.
Processed in a facility that handles peanut and tree nuts.
Attributes + Claims:
Certified Gluten Free, Kosher

Size:
130 g