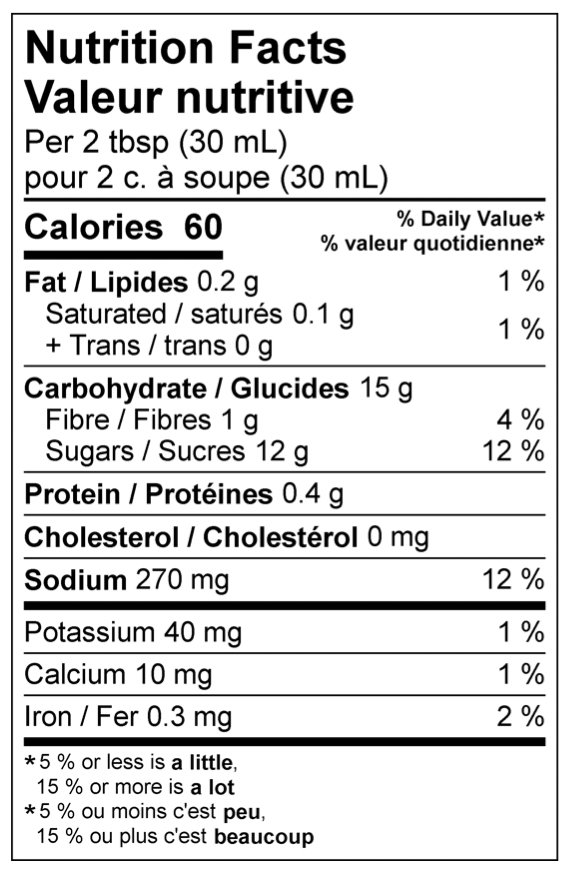 *NEW* Crank It Up™ BBQ Sauce
Description:

We've Cranked our BBQ Sauce up to the next level! 
Enjoy the flavours of Classic BBQ Sauce combined with Crank It Up™ roasted coffee beans for an extra kick!
Perfect for your grill-destined items. 
 Ingredients:
Water, Sugars (evaporated cane sugar, blackstrap molasses, glucose syrup, tamarind paste, sugar), White vinegar, Tomato paste, Corn starch, Salt, Roasted coffee beans, Malt vinegar (barley), Cocoa powder, Paprika, Mesquite smoke flavour, Onion and garlic powders, Chili pepper, Spices, Onion, Cayenne pepper powder, Garlic, Celery seed, Spice extracts, Dextrin, Natural flavours, Citric acid, Tomato powder.
CONTAINS: Barley.
ALLERGEN ALERT: Made in facility that also handles: Almond, Cashew, Peanut, Sesame, Wheat, Egg, Milk, Soy, Shrimp, Oyster, Anchovy, Mustard, Sulphites.
Attributes + Claims:
Canadian brand, Suitable for Plant-Based diets.
Size:
350 mL