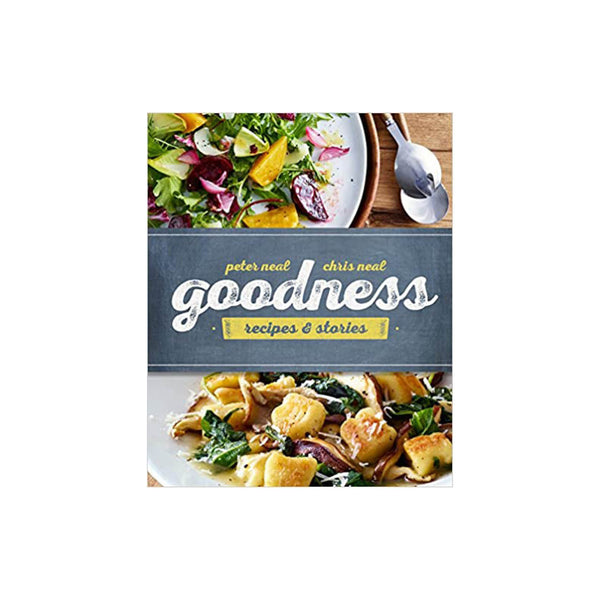 Goodness: Recipes & Stories celebrates 37 good food fighters from across Canada—chefs, entrepreneurs, growers, and food activists who believe that good food, accessible to all, has the power to enrich lives and build strong communities. From supporting sustainability to championing access, outreach, and education, these individuals serve up tablefuls of goodness every day—and in this cookbook they serve up some of their favourite recipes, too.
Well-known chefs such as Lora Kirk, Brad Long, Jamie Kennedy, and Vikram Vij, entrepreneurs such as Elana Rosenfeld from Kicking Horse Coffee and Mike Fata from Manitoba Hemp Harvest, food activists such as Nick Saul, Lil MacPherson, and Sarah Harmer, community food centre champions such as Kim Fox and Paul Taylor, and growers such as Gillian Flies of The New Farm and Michael Abelman of Fields of Plenty explain why good food matters and what community means to them as well as share personal recipes that are perfect for enjoying with family and friends, including Salmon Rillettes; Quinoa Chicken Salad; Wild Leek & Morel Quiche; Dungeness Crab Tacos; Spicy Pork Noodles; Perogies with Caramelized Onion, Braised Beef Shank & Celery; Caramel Apple Butter Rugelach; and Ginger Stout Cake with Orange Meringue & Coffee Caramel, to name just a delicious few!
50% of the profits from the sale of Goodness: Recipes & Stories will be donated to Community Food Centres Canada to bring people in low-income communities together to grow, cook, share, and advocate for healthy food for all.